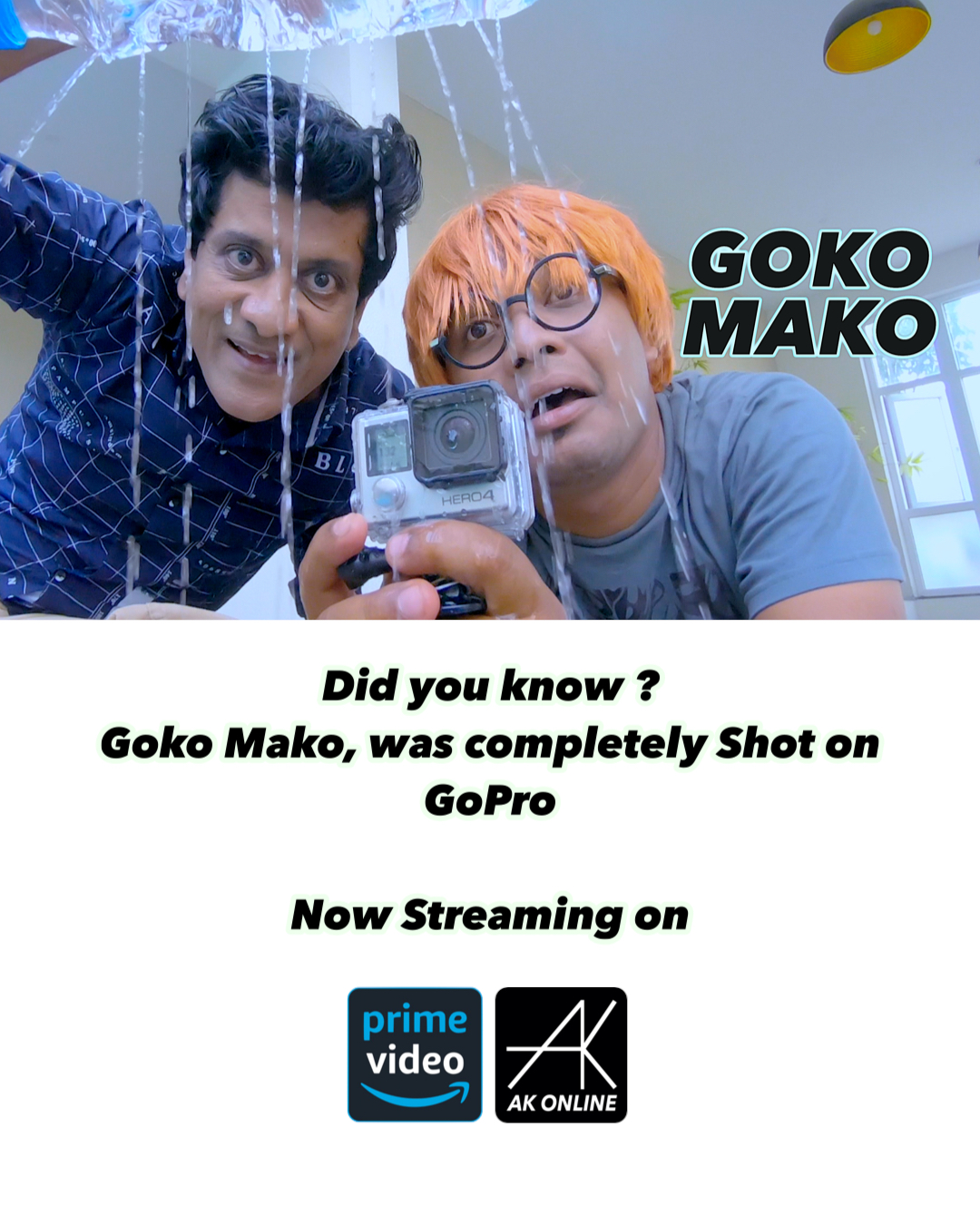 Goko Mako
A feature
film
Shot completely on GoPro, Goko Mako is an experimental musical crazy movie that revolves around a Music Composer trying to pitch his audio album to record labels.
I
n a situation that the songs need videos to be accepted by the record labels, the music composer takes an unconventional route to capture a couple's
road-trip
journey with a crazy candid video crew and tries to turn the footage into a music video.
A fun filled ride full of craziness with a subtle message !


Release Date : 14th Feb 2019
Written & Directed by : Arun Kanth
Produced by Info Pluto Media Works



Watch Goko Mako - Now Streaming Online