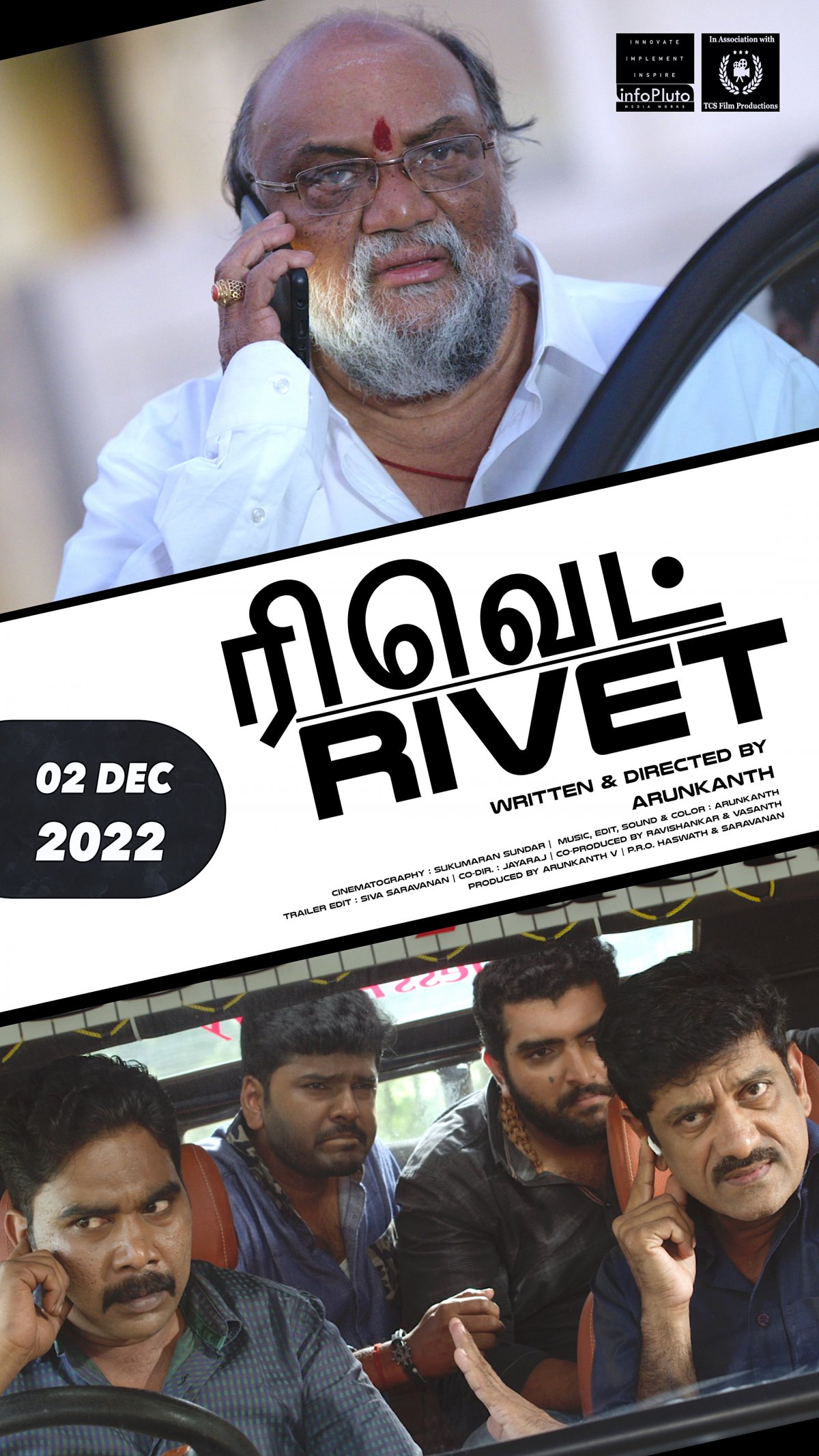 Rivet - Tamil Feature Film
Written & Directed by Arunkanth
Rivet, is a common man's Quirky Revenge against a corrupt Politician.
Starring Chaams & Santhana Bharathi in lead roles.
Written & Directed by Arunkanth.
Co-Produced by Vasanth of TCS Film Productions & Ravishankar.
Produced by Arunkanth of Info Pluto Media Works.
Cinematography by Sukumaran Sundar.
Music, Sound, Edit, Color & Production Design : Arunkanth.
Released in Cinemas on 2nd Dec 2022.